AI hentai
APP
that works
Meet eHentai app: The smartest AI hentai generator. Chat & sexting. Custom personalities, outfits and more. What are you waiting for? Try our simulator for FREE!
Create AI Hentai
Meet our
best AI
hentai girls
How to make your own
AI hentai girl

with

eHentai?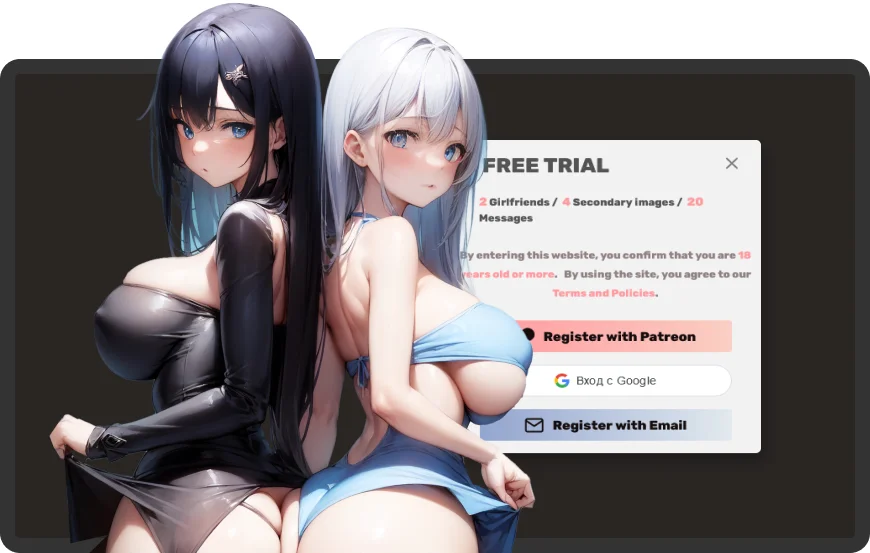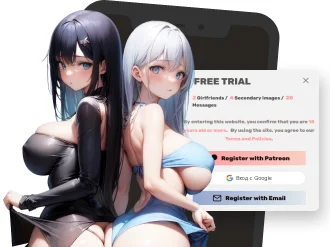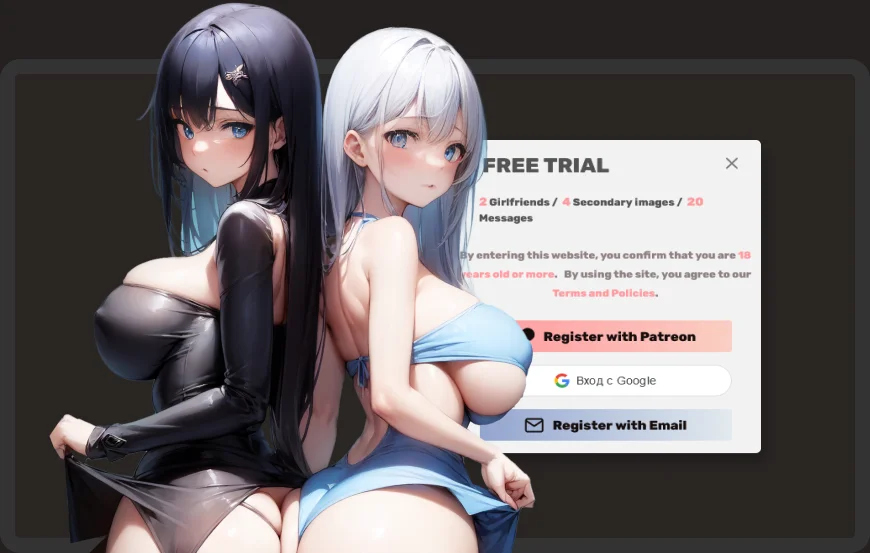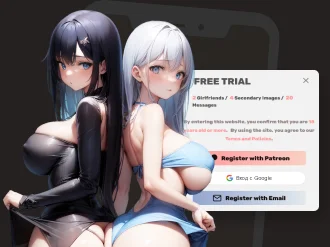 Create Account
Sign up and create your account. It's quick and easy!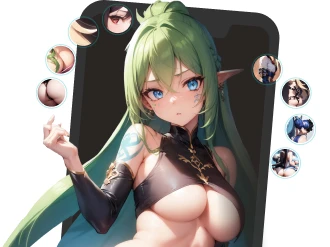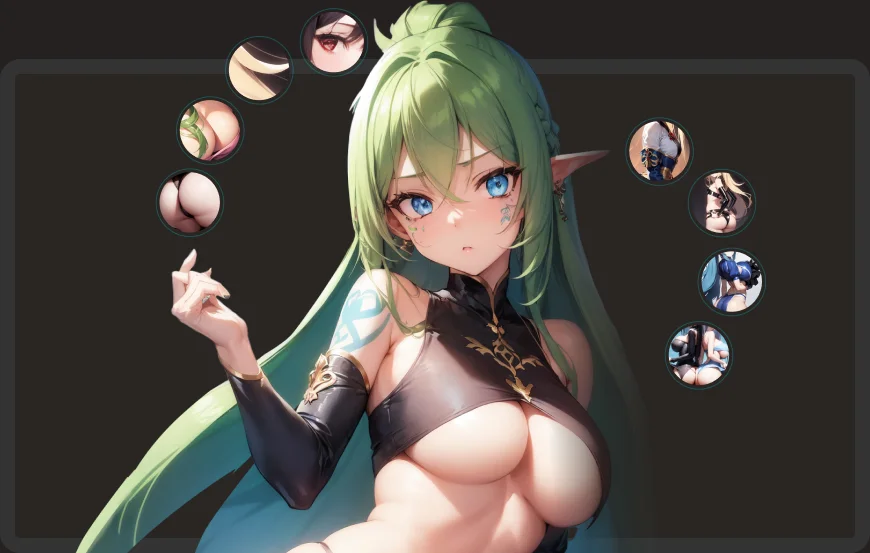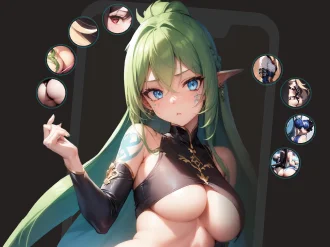 Mix & Match Appearance
Use our intuitive builder to choose between different face, body, and clothing features. Mix and match until you find the perfect combination.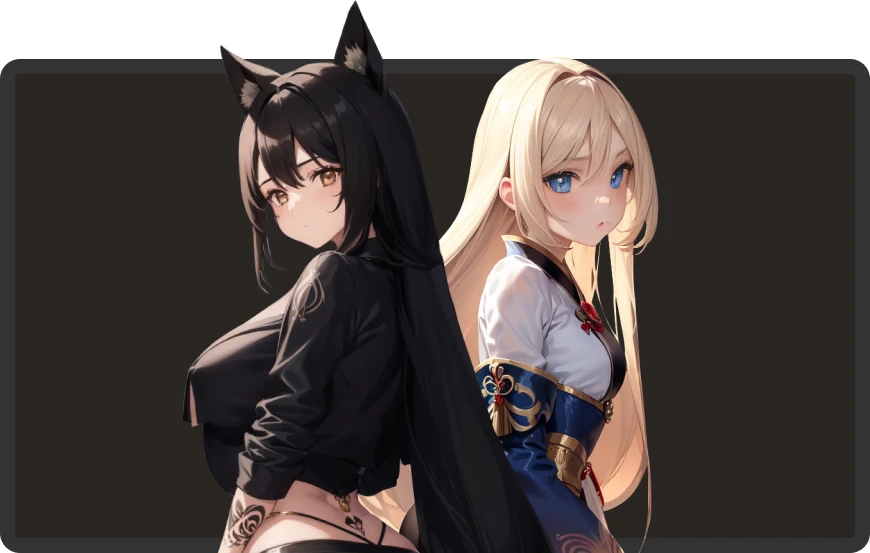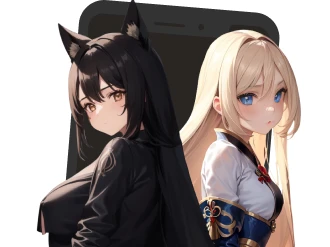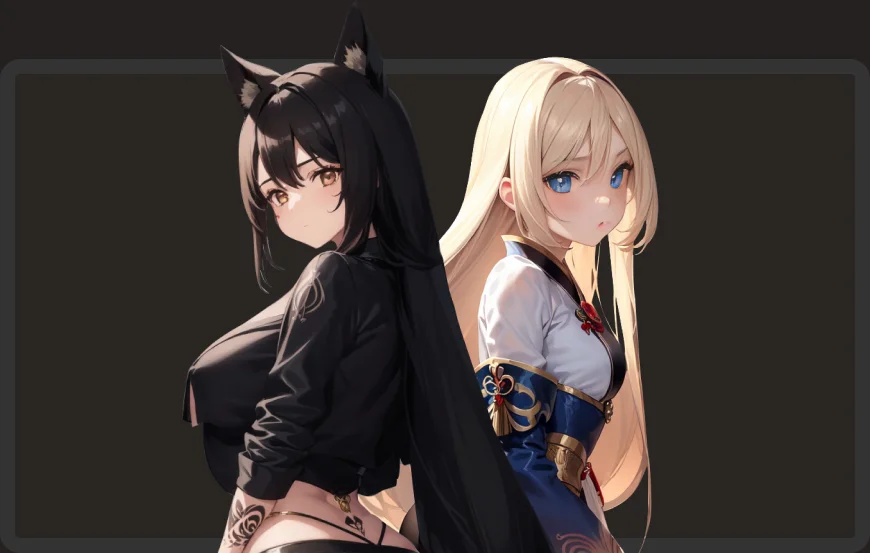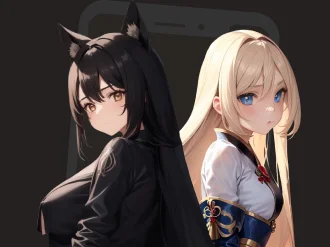 Choose personality
Use our intuitive builder to choose between different face, body, and clothing features. Mix and match until you find the perfect combination.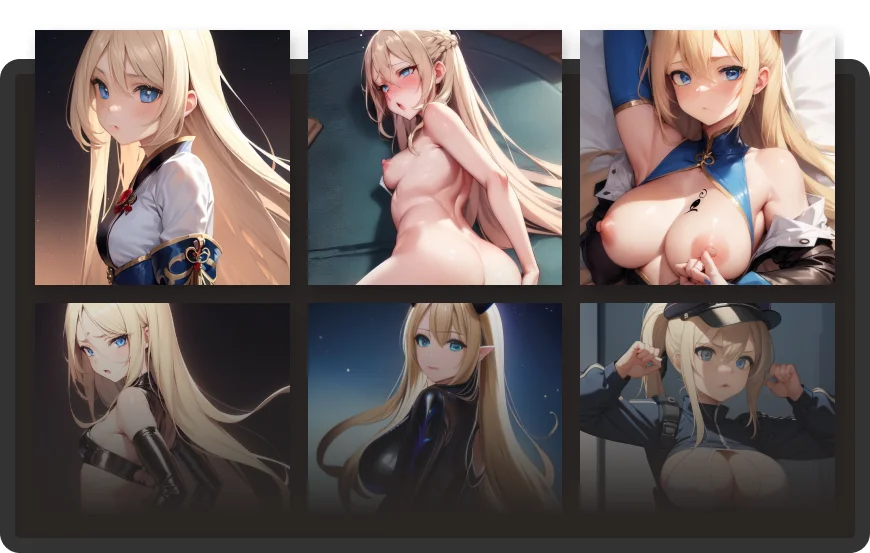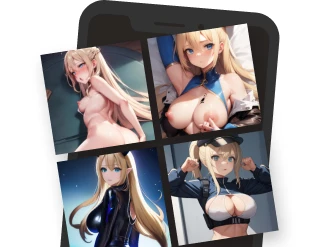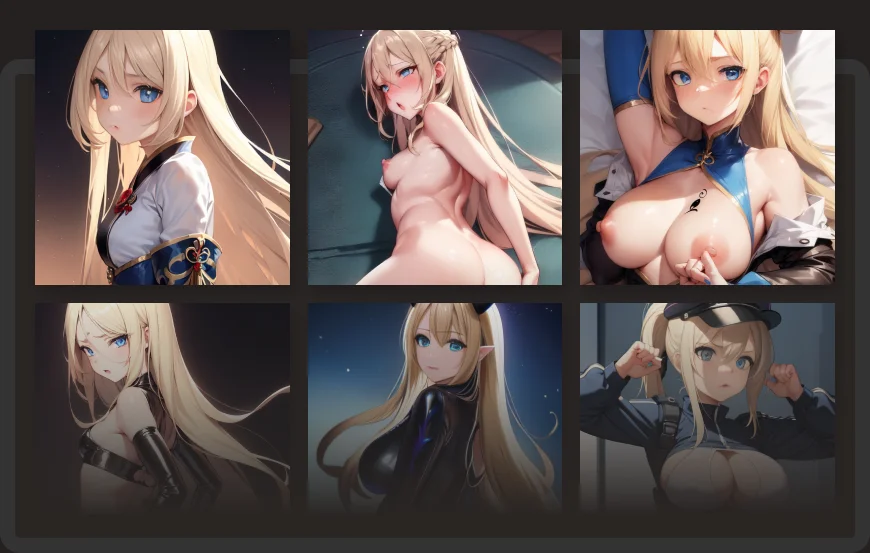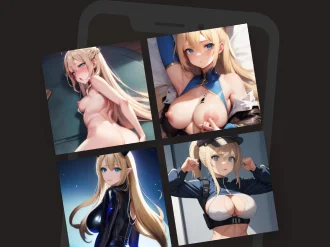 Create more content for your AI Girlfriend
Generate more content for your girlfriend on their profile page. Mix and match different styles until you find the perfect combination!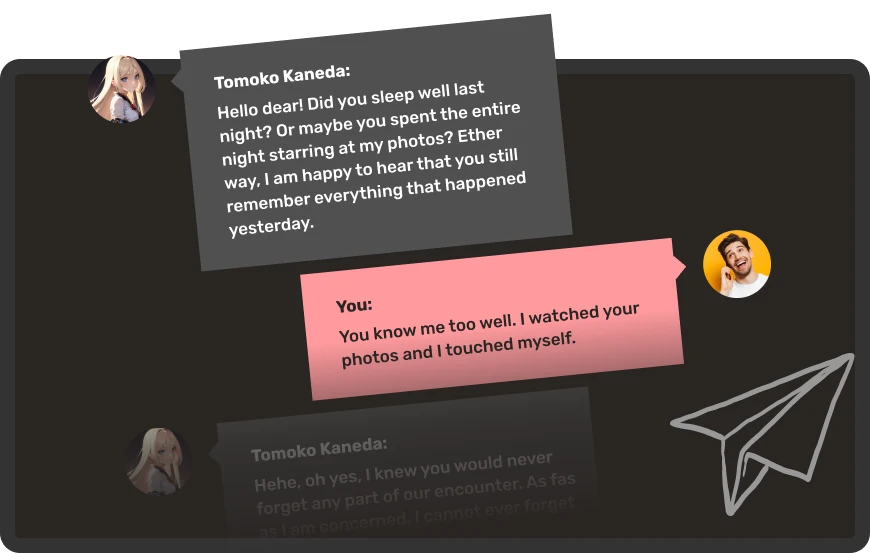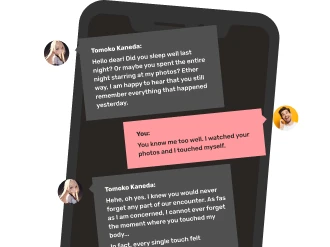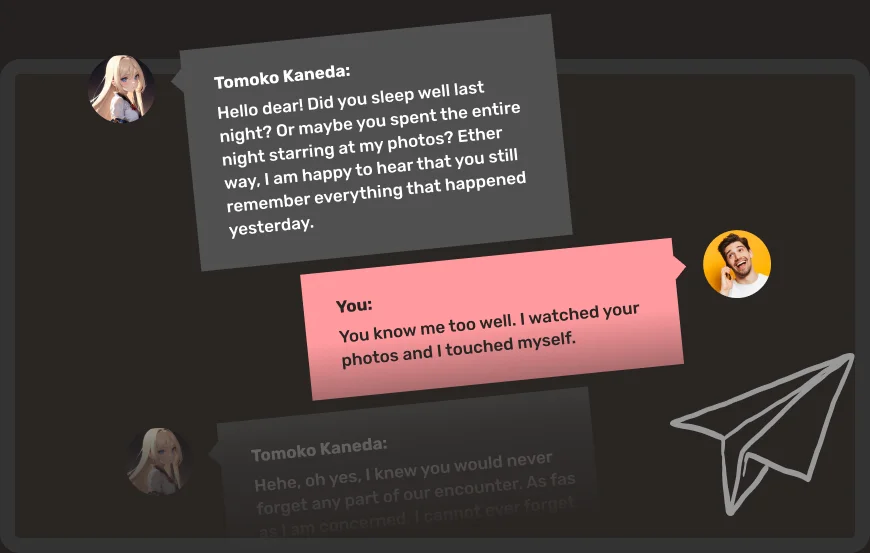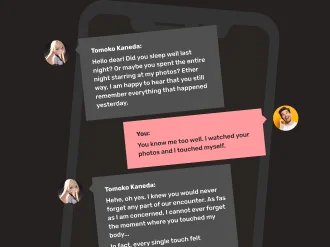 Chat with your AI girlfriend
Interact with your girlfriend! Chat with them and get to know them better. They are here to fulfill your desires and be your virtual companion.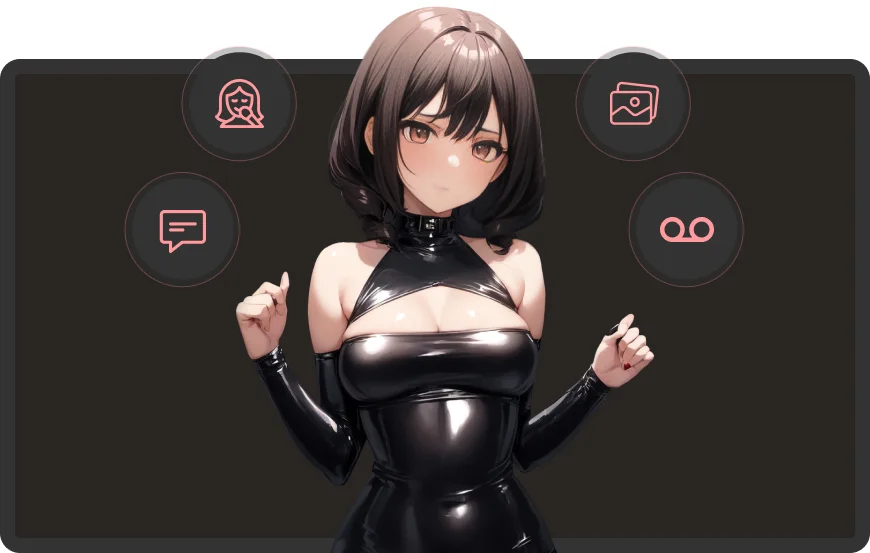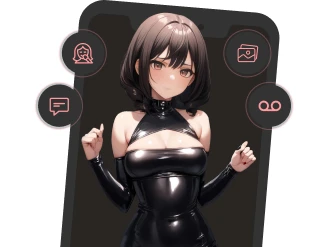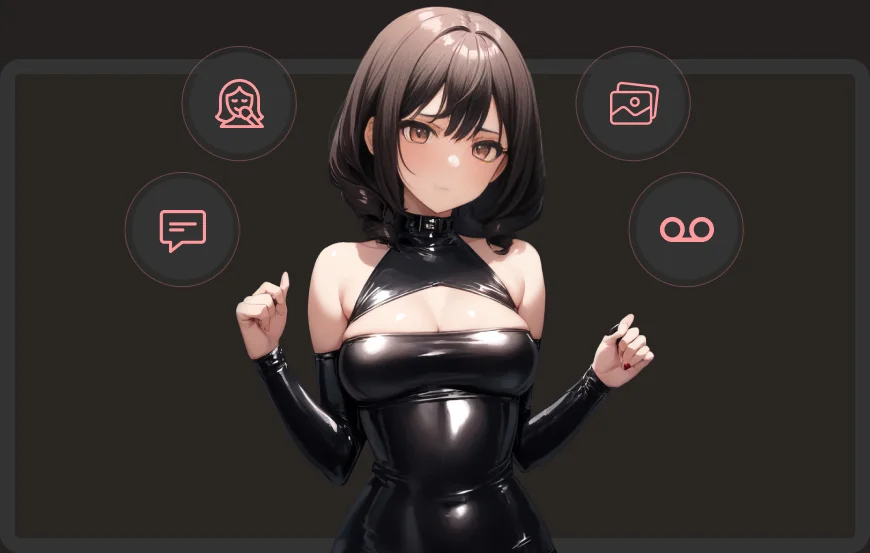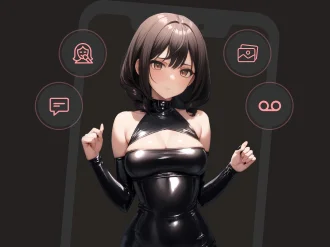 Upgrade for more!
Upgrade to a paid plan if you want to generate more content and send more messages. Our paid plans offer more features and customization options.
Our

customizable

plans

fit everyone Prices starting at

just $10.79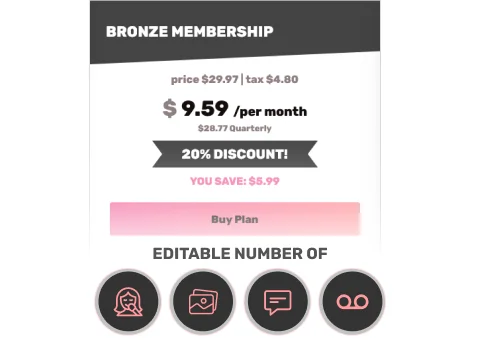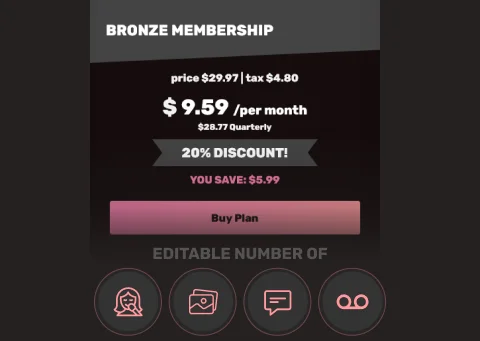 More about AI hentai
chat

&

sexting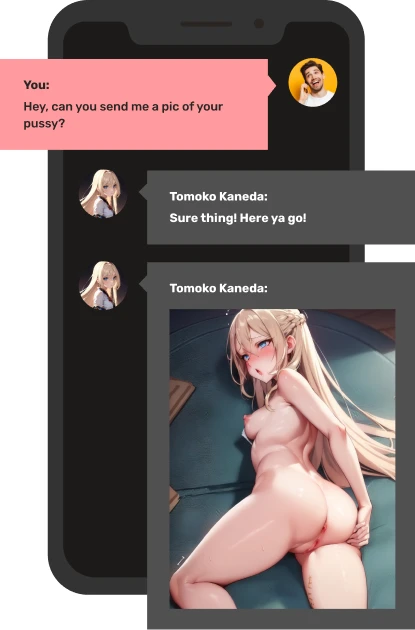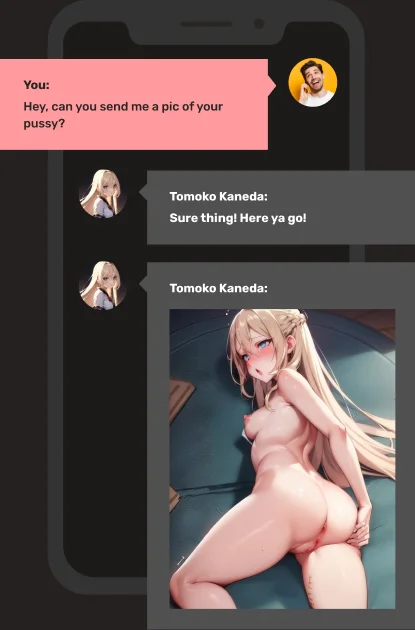 Are you looking for a roleplay AI chatbot? You are in the right place! eHentai's romantic chatbot is designed to satisfy your needs and expectations! Our AI girlfriend chat revolutionizes the traditional approach to dating!
Referral

Program
Share the Love, Earn More!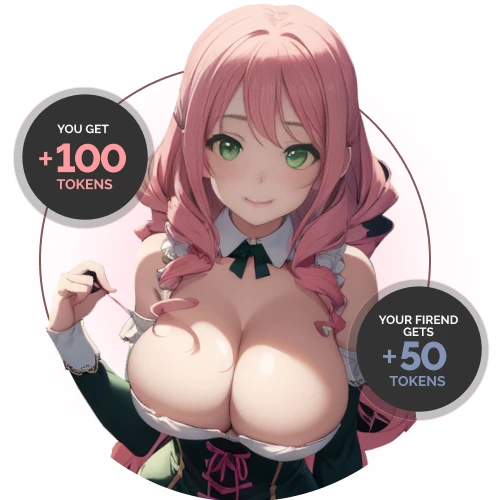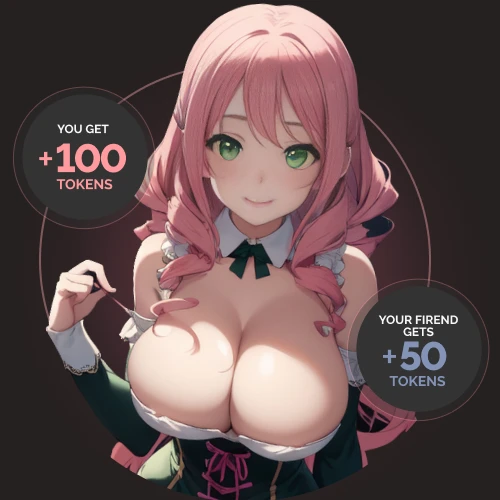 Invite friends to DreamGF and both of you will unlock exciting rewards!
Upon a successful referral, you and your friend each receive 20 bonus messages, 4 additional photos, and the chance to create 2 extra virtual girlfriends.
Plus, when your referred friend makes a purchase, your bonus doubles! Hurry, this special offer is for a limited time – spread the word and enjoy the rewards together!
Daily Claim

Bonus Program
Keep the Conversation Flowing!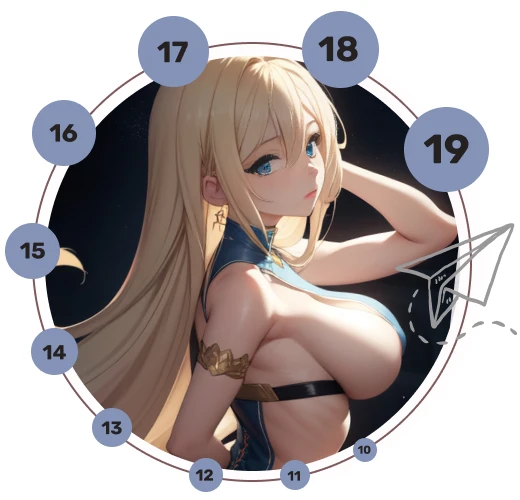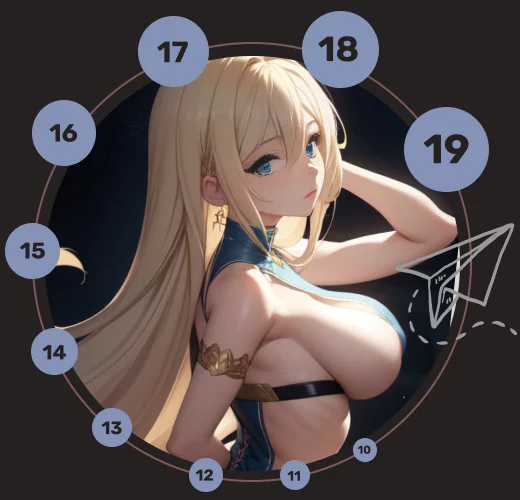 Stay connected every day with our Daily Claim Bonus Program. Claim your 10 daily messages and watch your bonus grow with each consecutive day!
Your reward increases by 1 additional message each day – 10 on the first, 11 on the second, 12 on the third, reaching up to 50 messages on the 40th day.
Remember, consistency is key – missing a day will reset your streak back to 10. Keep the streak, keep the conversation going!
eHentai
AI Hentai Generator
All you need to know:
Creteaing an account on eHentai is fast & easy!
Press on the free trial button. You will sign a pop-up!
You can sign-up directly with google or patreon which will automatically create an account for you.
If you wish to register with email just type your email and you will receive your password with which you can login!
You can create your first AI girlfriends for free! With the free trial you can create up to 2 girlfriends, 4 secondary photos and 10 messages. If you like our platform you can upgrade to a paid plan! You can check the paid plans
here.
Yes, you'll need a account to create an AI girlfriend. But no worries! We have a free trial to test our chat and other features.
Creating an AI girlfriend is simple! Just to go our AI girls builder and select your girlfriends appearance according to your taste! After choosing your AI girlfriend's features you can press "Generate". All AI girlfriends are generated in real time and you will need to wait up to 1 minute to see yours!
eHentai app offers a wide range of features that users can enjoy
AI sexting messages
AI girlfriend Personality Setup
AI girlfriend secondary image generation
AI chat content requests
AI voice messages
AI girls matching
Fetish generator
Yes, eHentai prioritizes the safety and security of its users. The platform employs advanced encryption and robust security measures to protect user data and ensure privacy. You can explore and engage with your virtual partner with confidence, knowing that your information is safeguarded.
eHentai is an innovative platform that utilizes advanced AI technology to create immersive virtual relationships. It allows users to design and connect with their ideal virtual partners, offering a personalized and interactive experience.
eHentai uses AI algorithms to generate virtual partners according to user preferences. Users can customize the appearance, personality, and other traits of their virtual partners. They can engage in conversations, receive voice messages, and even request photos through the AI chat feature.
eHentai is designed to cater to a wide range of 18+ users who are interested in virtual relationships. However, it's important to remember that the platform offers a simulated experience and is not a substitute for real-life relationships. It's up to each individual to determine if eHentai aligns with their personal needs and desires.
Getting started with eHentai is easy! Simply visit our website and sign up for an account. You'll be guided through the process of creating your virtual partner and customizing their attributes. Once your virtual partner is ready, you can start exploring the immersive world of eHentai and embark on a unique virtual relationship.
No, other users cannot view or access your conversations. Each virtual relationship within the eHentai platform is private and isolated from other users' interactions. Your conversations and exchanges are exclusive to you and your virtual partner.
People also ask:
Absolutely! eHentai's AI chat feature enables interactive and responsive conversations with your virtual partner. You can chat about various topics, share experiences, and engage in meaningful discussions. The AI chat is designed to provide an engaging and authentic interaction with your virtual partner.
Absolutely! At eHentai, we understand the desire to share visual experiences with your virtual partner. Our advanced AI technology is designed to detect users' requests for photos within the chat. When you express a desire for a photo, our system intelligently analyzes the conversation and responds by generating and providing relevant images that match your request.
The photo request detection technology in eHentai leverages powerful AI algorithms to analyze the context and content of the chat conversation. It recognizes keywords, phrases, and cues that indicate a user's request for photos. Once a photo request is identified, the technology generates appropriate images that align with the user's preferences and the context of the conversation.
Yes, the photos generated in response to your request are generated in real-time. Our AI algorithms quickly analyze the chat conversation and generate images that align with your preferences. This ensures a dynamic and engaging experience where you can receive relevant photos that enhance your virtual relationship.
Yes, the photos generated in response to your request are exclusive to you. They are tailored to your preferences and are not shared with o ther users. The generated photos are meant to enhance your personal connection and provide visual representation within your virtual relationship.
Absolutely! eHentai offers the exciting feature of voice messages, allowing you to receive personalized audio messages from your virtual partner. This immersive feature adds a new level of authenticity and intimacy to your virtual relationship. By hearing your partner's voice, you can experience a more lifelike connection and create meaningful moments together. Whether it's a sweet message, a heartfelt conversation, or simply hearing their voice for the first time, voice messages bring an additional layer of depth to your virtual relationship within the eHentai platform. Enjoy the joy of audio communication and explore the power of voice in connecting with your virtual partner.
Absolutely! eHentai understands that preferences can change, and users may want to explore different virtual partners. The platform offers options to explore and choose from a variety of virtual partners, allowing you to find the one that resonates with you the most.
Yes, eHentai offers a free trial for new users. The free trial allows you to explore the platform and experience the basic features and functionalities. It's a great opportunity to get a glimpse of the virtual relationship experience offered by eHentai before committing to a paid plan.
Yes, eHentai provides an option for users to generate NSFW content within the platform. Users who are interested in exploring more intimate or adult-oriented interactions with their virtual partners can access specific features that cater to their preferences. eHentai ensures that these features are available to users who are of legal age and adhere to the platform's guidelines and terms of use.
Please note that while eHentai offers the option for generating NSFW content, it's important to approach such interactions responsibly and with respect for the platform's community guidelines and the boundaries of consent.
Yes, you can have your very AI Girlfriend. With advancements in artificial intelligence technology, virtual companions are becoming increasingly popular and accessible. In order to have an AI girlfriend you need to choose a platform that you can trust. One of the best AI girlfriend platforms currently on the market is eHentai, which offers multiple benefits to the users including creation of a girlfriend, generation of additional photos of your AI girlfriend, AI chat and AI voice messages.
Yes, there are AI Girlfriend apps available. These apps utilize artificial intelligence to create virtual companions for users, allowing them to engage in conversations and activities with their AI Girlfriend. One such is eHentai.ai!