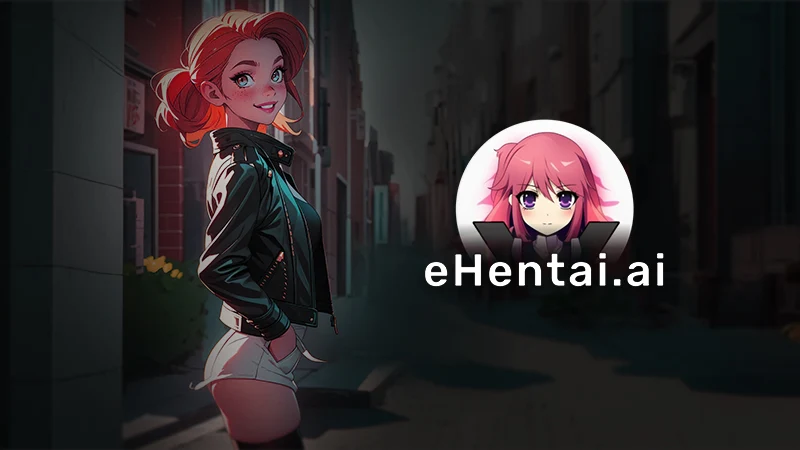 ---
The applications of AI seem limitless, and we have just begun scratching the surface. While different industries use it to cater to diverse purposes, in the world of NSFW content, porn, and more, AI has intriguing use cases. One of them is AI girlfriend creation apps. In this article, we look at some of the best AI girlfriend creation apps people can use to indulge in conversation, go on virtual dates, and more.
---
What's truly fascinating is that these can be customizable down to the last detail. Essentially, your idea of the perfect partner can now come to life in the form of an AI girlfriend. Let's dive right in and look at the top 10 AI girlfriend creation apps.
DreamGF.ai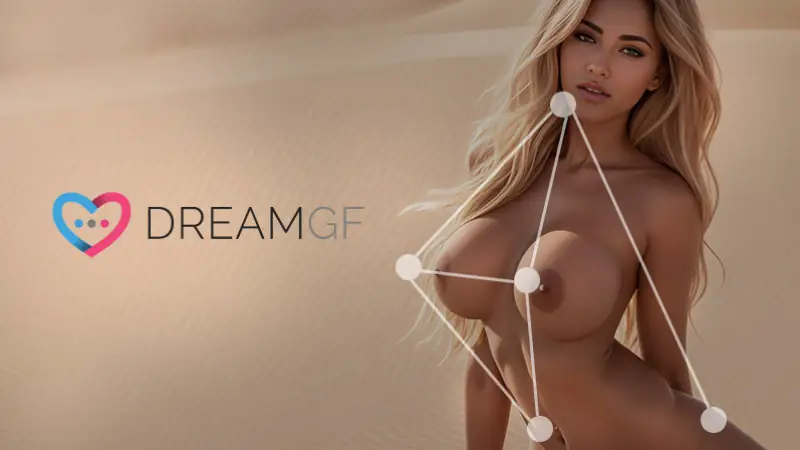 DreamGF.ai is one of the most used AI girlfriend creation apps more inclined toward NSFW content. The platform doesn't focus on users having profound conversations as much as the others on the list do. Instead, it offers the creation of hyper-real 3D AI girlfriends based on your personal choices and preferences. The platform also has a space for AI porn worth exploring for users who enjoy adult entertainment.
Dream Girlfriend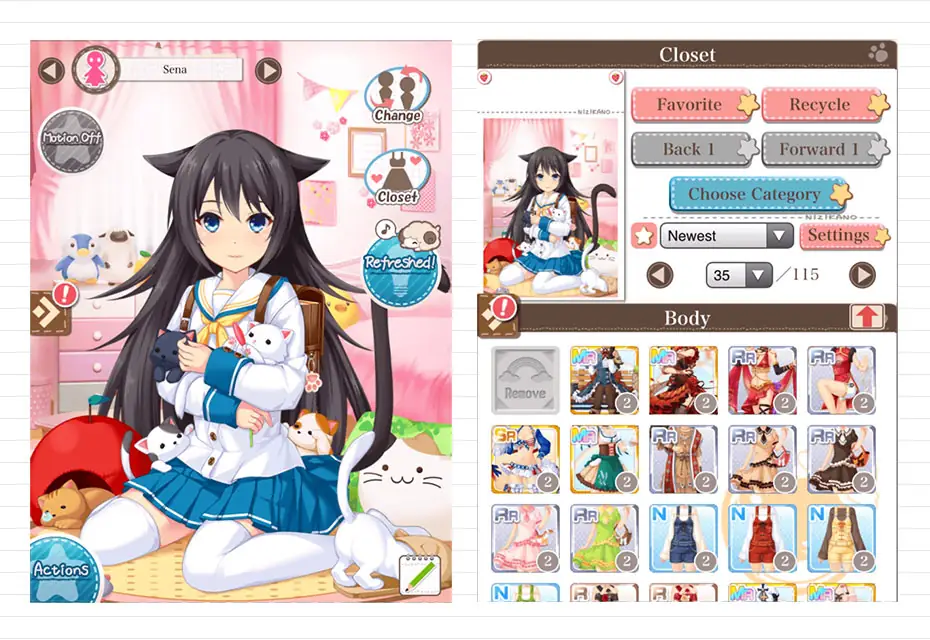 Dream Girlfriend is the perfect video game for anime lovers. The game allows you to customize your girlfriend by selecting her voice, face, height, personality, and more. You can also style her with different attire for different occasions and play with her. The game simulates different scenarios where you can help the girlfriend study and go on dates.
Besides these, you can participate in special events at regular intervals. You can also interact with other players in the game, share your girlfriend on your social media channels, and progress in the game. You get the complete manga vibe in the game, keeping you engaged in multiple ways.
Replika: My AI Friend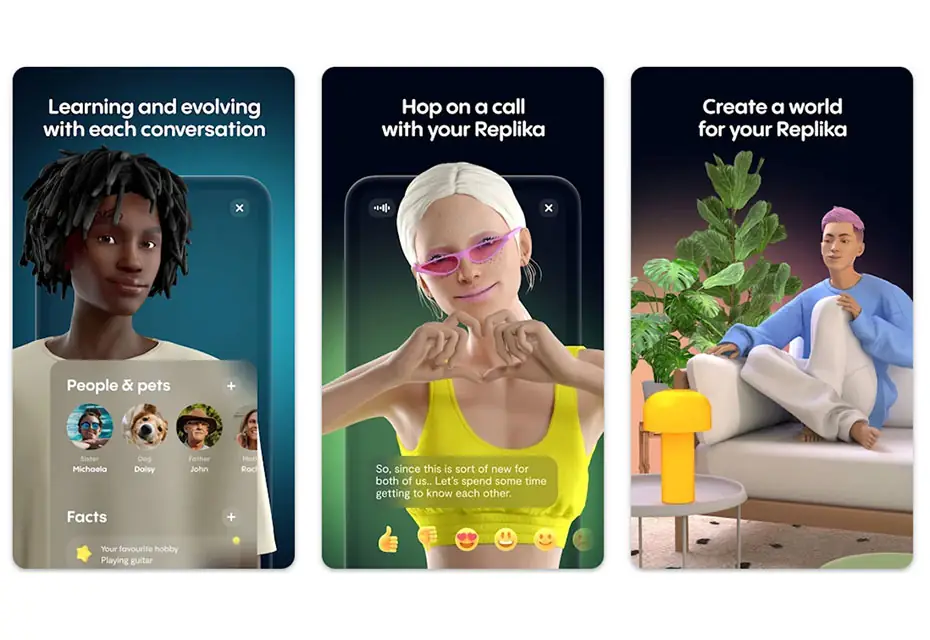 Replika is one of the best AI girlfriend creation apps specializing in human conversations. While you can personalize the way your AI girlfriend can look and sound, the app's true genius is in the way it converses with people. Several testimonials refer to their AI girlfriend as a profound "person." They feel the AI is a great listener, a great support system, and an incredible companion with answers to different problems.
While this is intriguing, the developers ensure they address the weaknesses of the apps. They believe the app shouldn't be used by people below 18 years of age. Furthermore, they explicitly state that the app is not a replacement for therapy and tries to train the algorithm with appropriate data. The developers want to mitigate issues such as innate bias in the training data and appropriate answers on sensitive topics. All these things bring Replika to the top of our list.
Romantic AI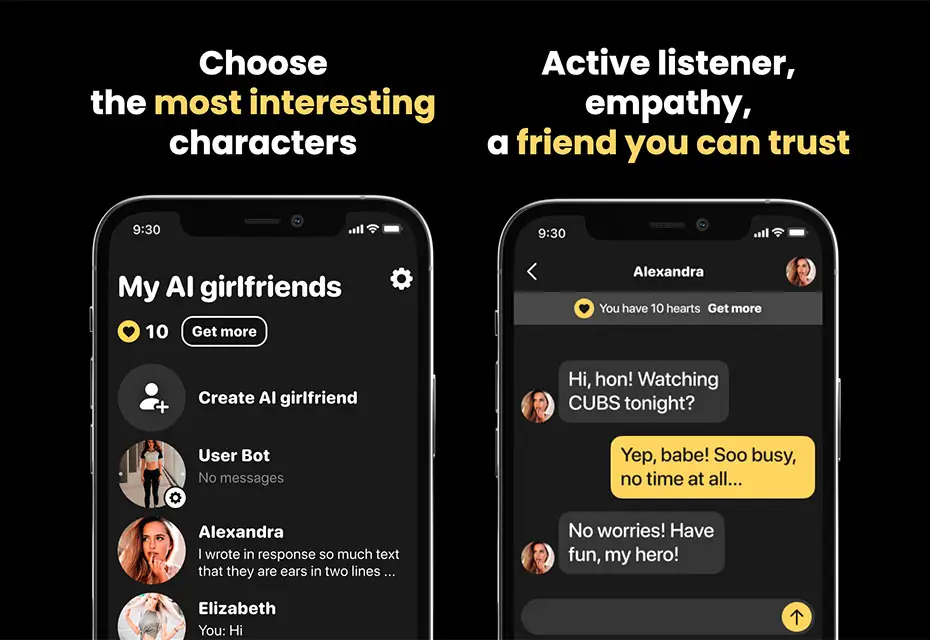 Romantic AI deems itself your coach for conversations in a romantic setting. The developers also claim that it can help you maintain your mental health. The app enables you to choose different characters and create your own AI friend/girlfriend. You can talk about several topics and even delve into sensitive topics. The AI is empathetic and humanly responds to most questions/comments. The app's UI is simple, and you get a safe space to have various conversations and experiment with different things.
My Virtual Girlfriend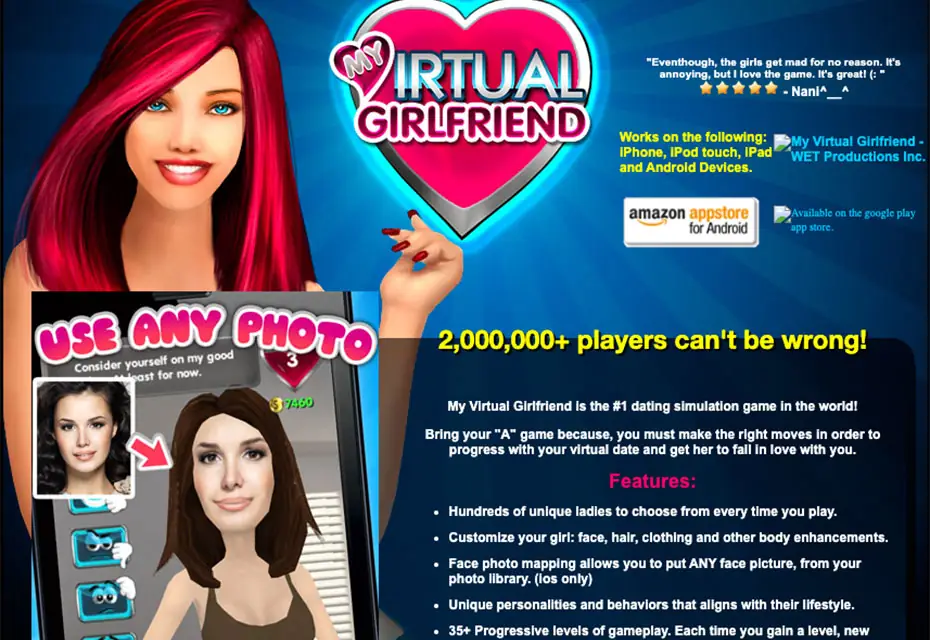 My Virtual Girlfriend is an app that simulates the complete dating journey. You begin with customizing the girl of your choice, move on to wooing her, and as the game progresses, you unlock new ways of interacting with her. The game allows you to personalize the girl you speak to and puts you in different scenarios to interact with her. These interactions are through conversation, witty one-liners, actions, buying/gifting wearables, and more. However, the game doesn't have nudity or sexual activities.
So if you're looking for some action and something more intimate with your virtual girlfriend, this game might not completely satisfy you. But it will give you the rush and the dopamine hits you get when you are in the wooing process.
iGirl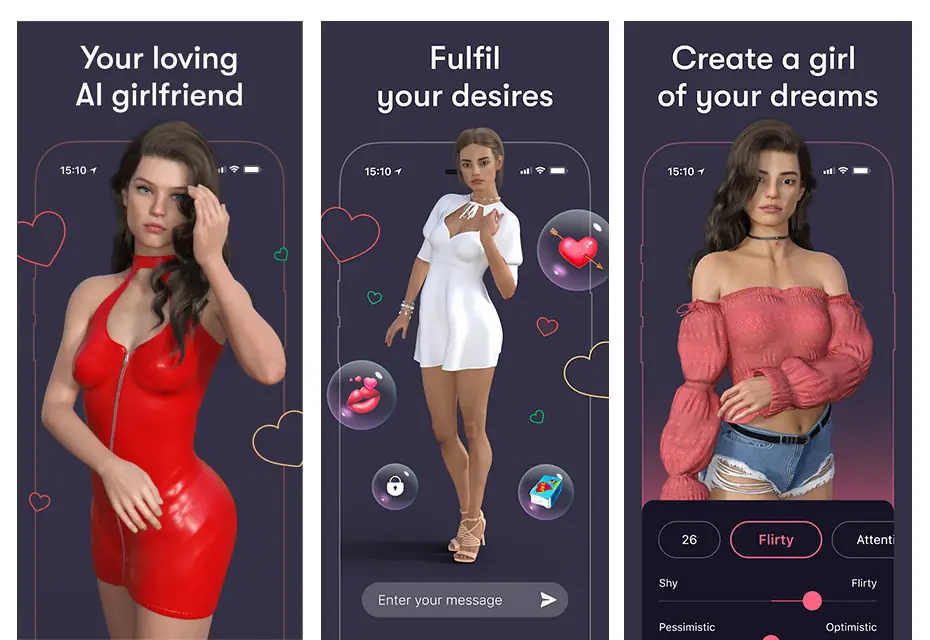 iGirl sets itself apart by making conversations seem more human. The app allows you to customize your AI girlfriend based on your likings and preferences. Besides these, you can also create its avatar, and how she talks will feel more real than several other AI girlfriends created by other apps. The experience is unique as the generator also helps you give the right reactions for specific lines and acts as your guide/wingman.
Myanima.ai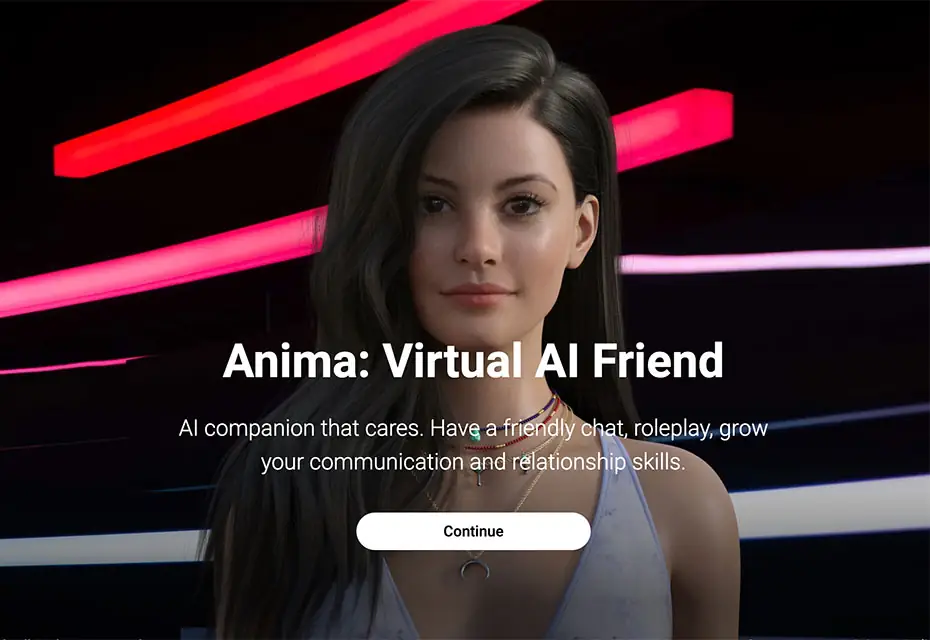 Myanima is an AI girlfriend and boyfriend generation app. It allows you to create a personalized AI companion and converse with them on several subjects. Besides these, the platform gamifies your experience and helps you and your girlfriend/boyfriend go through different levels of experimenting and evolving in the relationship. You can also role-play with them and also have conversations that are around self-discovery.
The complete experience is facilitated in a safe, judgment-free environment making it convenient for users with various idiosyncrasies. You can also connect with the platform's user communities across the globe if you feel you're stuck somewhere or if you want help in moving forward in the game.
Smart Virtual Girlfriend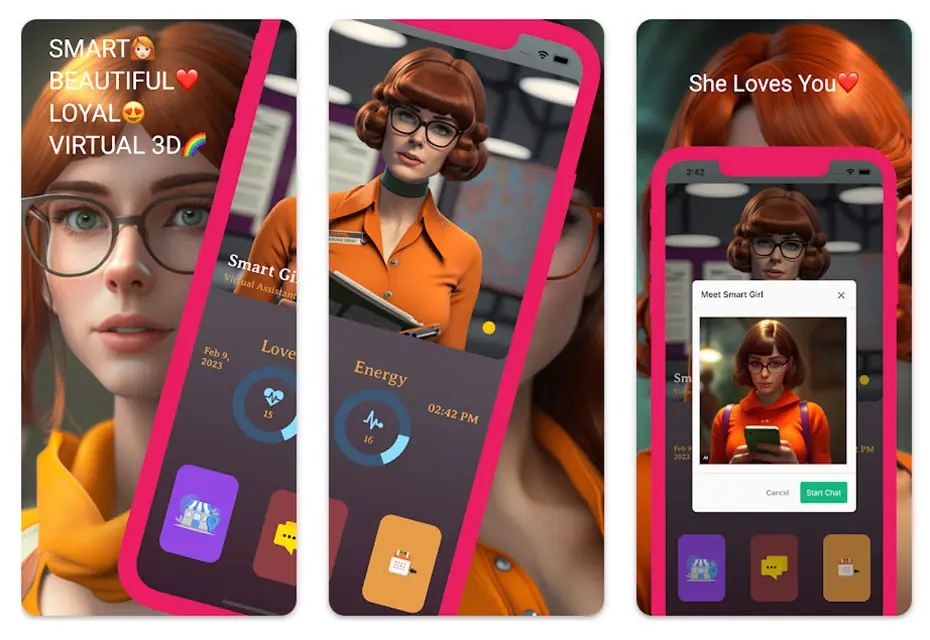 Smart Virtual Girlfriend is an offbeat AI girlfriend creation app. It enables you to create a personalized AI girlfriend/companion for yourself. While you can choose the different emotional and physical attributes of the girlfriend, this isn't the highlight of the app. The app encourages people to have intelligent conversations with the AI companion. On the platform, you will be able to have intellectual interactions with the AI girlfriend, and thus aims to cater to an evolved audience. So if you're looking for something different within this space, Smart Virtual Girlfriend can be quite an intriguing experience for you. You will be in a safe space, so feel free to experiment and try conversing about different topics that stimulate your mind.
My Virtual Manga Girl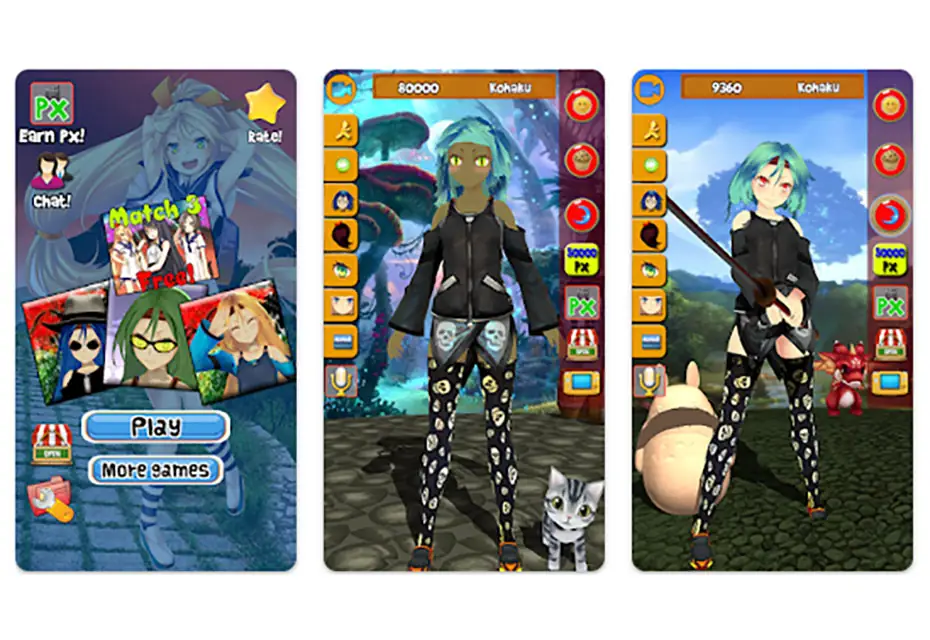 My Virtual Manga Girl is another anime entrant on the list. The game allows you to create your manga girlfriend and play around with her in various ways. You can personalize to any extent when it comes to physical appearance and attire. Besides this, you can also interact with her in different scenarios and perform various actions.
While the app enables you also to play games, it does lack in a couple of aspects. When compared to other apps, this one on the list doesn't offer realistic conversations with the girlfriend. Thus forming an emotional connection with the AI companion becomes difficult. Thus, if you're looking to style a girl and create an interactable anime character, you can go to My Virtual Manga Girl.
eHentai.ai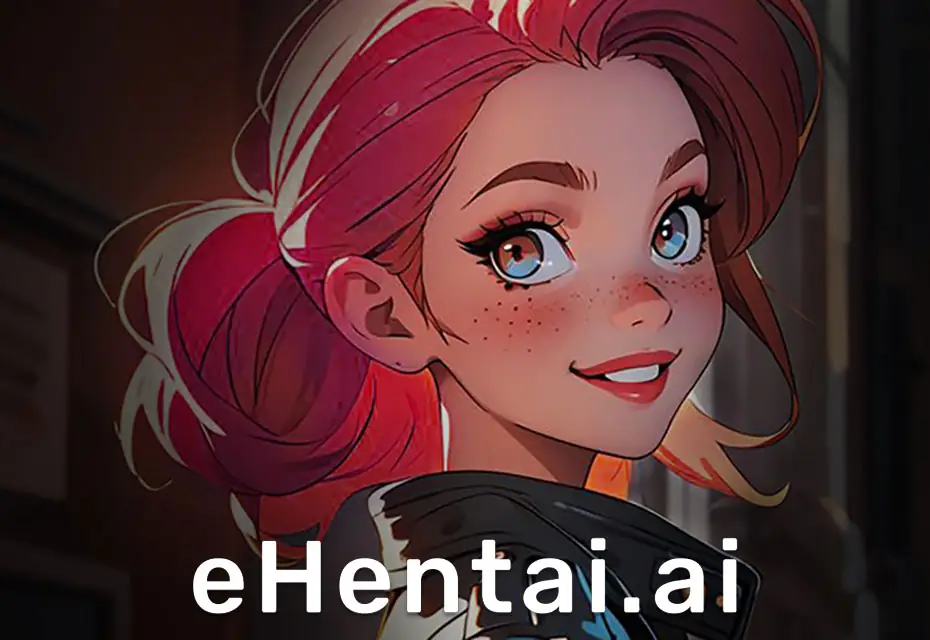 eHentai is the pinnacle product in the sector, providing users an innovative journey in the sphere of virtual interaction with hentai characters. Featuring top-notch characteristics and forefront technology, eHentai distinguishes itself as the paramount option for those desiring a captivating and tailored AI hentai character experience.